The Spinaway ventilator (whirlybird) system is effective all year round removing super hot or moisture laden air from roof cavities and replacing it with fresh outside air. Greatly improves the interior comfort of your home. Spinaway is always Energy free!
All the engineered benefits of the Spinaway are included in this vent along with a unique three blade fan. This improves air flow and efficiency. Both units are available in all COLORBOND® colours. An additional five year extended warranty is standard with this unit.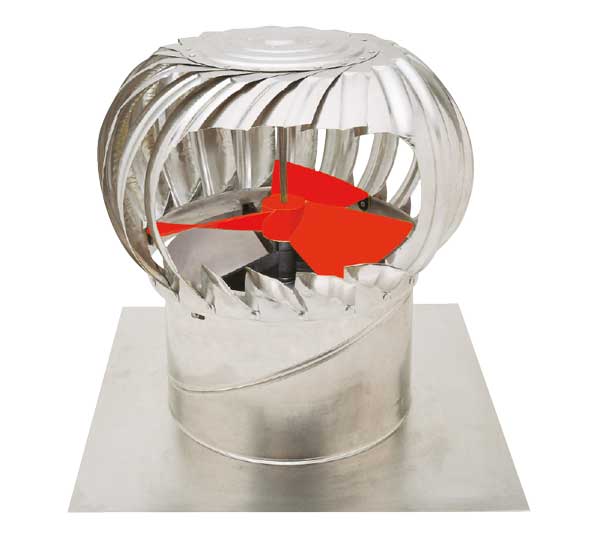 Every industrial building, large or small, needs to keep air circulating and keep temperatures to a comfortable level. Using only the power of the wind they extract stale air and allow fresh air to circulate. Our range of industrial ventilators includes types and sizes to suit new installations or replacements.